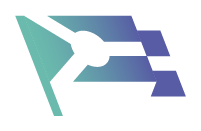 The Prayer Room will open in October at Electric Works
Join us for a special dedication on October 22!
GET UPDATES
DONATE
Sign up for your church or organization to be a part of the dedication and the first 100 hours of opening.
Support PrayerWorks
Join us in our mission to bring 24/7 prayer to the city of Fort Wayne
Or send donations to:
Pray Fort Wayne
921 E Dupont Rd, Ste. 885
Fort Wayne, IN 46825
1. Who will lead this prayer room?
This will not be led by one church or one organization. Instead, it will be a collaborative venture for the whole city led by 50-100 churches/organizations who will act as partners and hosts of the room.
2. What will the feel of the prayer room be?
The space will be open to the public throughout day and night. There will be a combination of both recorded and live background music. There will be prayer stations around the perimeter of the room to help people pray and engage with God. Some examples of these prayer stations: Thanksgiving/Praise station, Confession station, Prayer Wall station, Graffiti Art station, Scripture Passages station, Kids station, Prayer Loft station, etc.
3. What will overseeing a 24-hour segment as a host church/organization mean?
A host church/organization will assign at least two people in the room at all times. These may be people with a passion for prayer or simply those who are willing to be there, welcoming people as they come. Churches from all denominations in the city will sign up to host all 365 days throughout the year.
4. What themes and regular rhythms might the prayer room have?
Most of the time, people will come into the room and spend time praying on their own, but there will be times when prayer and worship will be organized. For example, there may be a worship and prayer time together from 7:00-8:00 every evening. Saturday mornings might have a kids-hour every week from 10:00-11:00. Also, churches can choose a theme for their 24-hour focus when they host if they choose. Examples of themes can be first-responders, adoption, human trafficking, schools, racial unity, sanctity of life, and other various passions.
5. Is it unrealistic to think churches from a wide variety of denominations will work together?
Unfortunately, churches can tend to focus on where they disagree versus where they agree. The church in Fort Wayne, however, has built a legacy of working together. This will require a great deal of love, humility, and willingness of churches to choose the greater good over their own preferences. In the words of Augustine, "in essentials unity, in non-essentials liberty, and in all things charity (love)."
6. Will people of other religions and faiths be welcome in the prayer room?
While Christian churches will lead the hosting of the room, anyone and everyone in the community will be welcome to come and pray anytime, regardless of belief or background.
7. When will churches, organizations, and individuals be able to sign up to host specific days once it opens in October?
The plan is that by the end of Spring, sign-ups will begin for the Fall.
8. What is the financial cost, and how will this be funded?
Donors have already raised the cost of the lease for the first five years in the city. Throughout the year, the operational and administrative costs will be dependent on churches, organizations, and individuals to support financially.
9. How can an individual, church, or organization contribute financially?
Contributions can be given online as one-time or as monthly recurring gifts. Contributions can also be mailed to the P.O. box address. It will take many churches and contributors participating together.
10. Who is overseeing the prayer room?
There is a team of pastors, nonprofit leaders, and business leaders currently helping shape the direction of this highly collaborative initiative (12 leaders). This is under the banner of Pray Fort Wayne and is accountable to the Love Fort Wayne nonprofit.
11. How large will this prayer room be?
The room will be around 1800 square feet (main floor and mezzanine) and can accommodate up to 100 people at one time. As people come in and out throughout the day and night, the room will probably average 20-25 people most of the time.
12. Will this prayer room replace the need for churches to have their own prayer room?
Just the opposite. There is already a history of prayer in Fort Wayne with many different prayer expressions. The hope is that this will encourage and multiply more prayer rooms and prayer expressions in the city.
13. What impact will this prayer room have in our city/region?
God desires to bless the city, and the people of the city, with peace and prosperity. However, he wants his people to pray and seek him first. There is a direct correlation between areas of kingdom breakthrough in a city and prayer. Prayer and action go hand in hand. This prayer room will be an unending prayer furnace of God's presence, light, and power radiating out to the entire city and region.
"Seek the peace and prosperity of the city to which I have carried you into exile. Pray to the LORD for it, because if it prospers, you too will prosper."